No mês que vem estreia um dos filmes mais esperados do ano. Estou falando de O Homem de Aço (Man of Steel), o novo Super Homem. Como estão fazendo várias promoções do filme, eu vi um cartaz e me inspirei para fazer uma arte em homenagem ao Homem de Aço. Eu criei o símbolo um tempo atrás usando o Illustrator e Photoshop e hoje vou criar um poster simples para testar o novo Pixelmator 2.2.
No tutorial de hoje vou mostrar para você o processo criativo por trás de um poster minimalista do filme Man of Steel. Vou usar algumas features novas do Pixelmator como Vector Tools e efeitos Light Leak.
Passo 1
Abra o Pixelmator e pegue um dos posters do filme para usar como referência.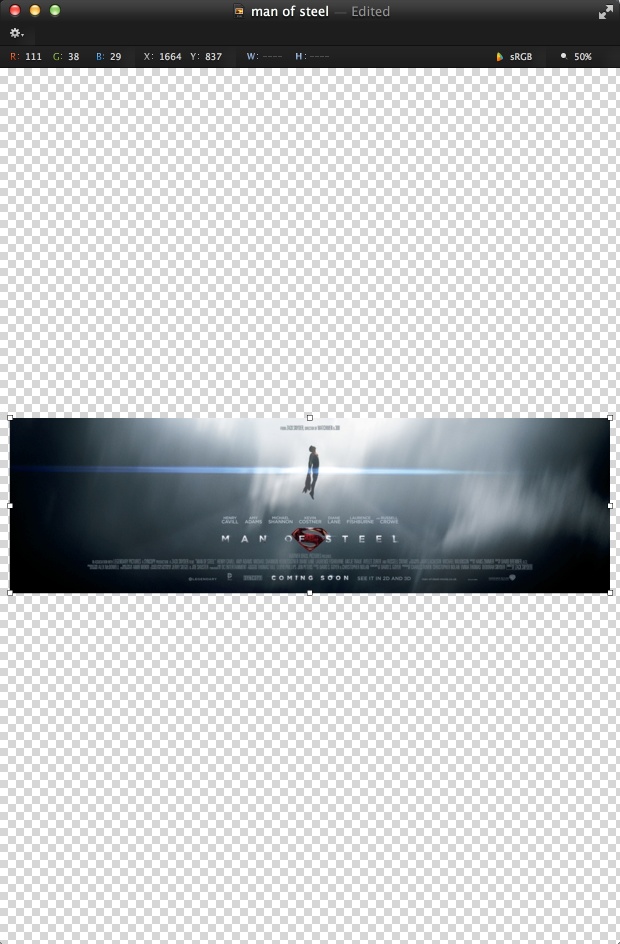 Passo 2
Usando a Pen Tool comece a traçar a silhueta do super homem. Não adicione muitos pontos e não se preocupe em fazer tudo perfeito. Lembre que você pode editar isso depois.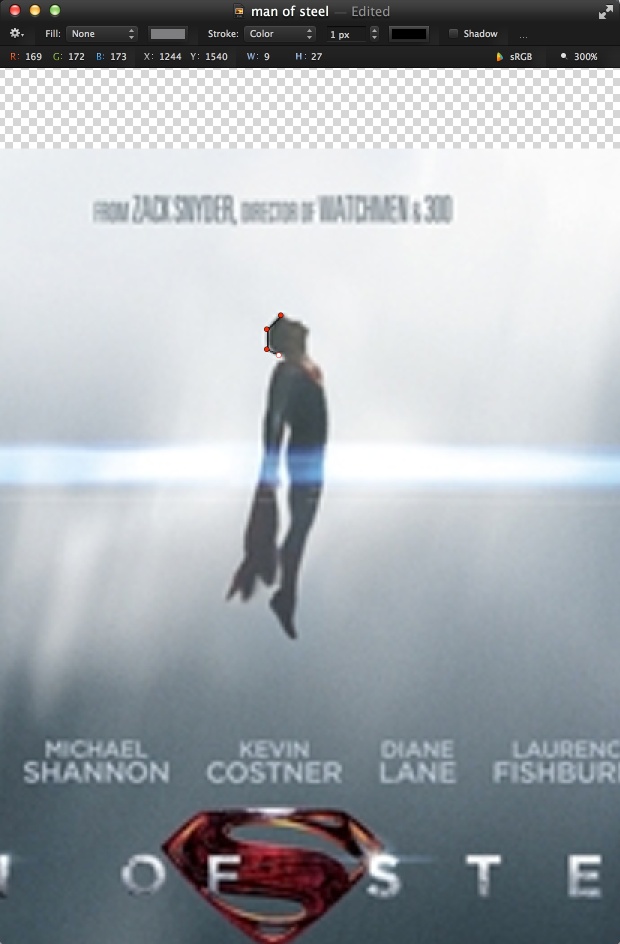 Passo 3
Aqui está o traço final.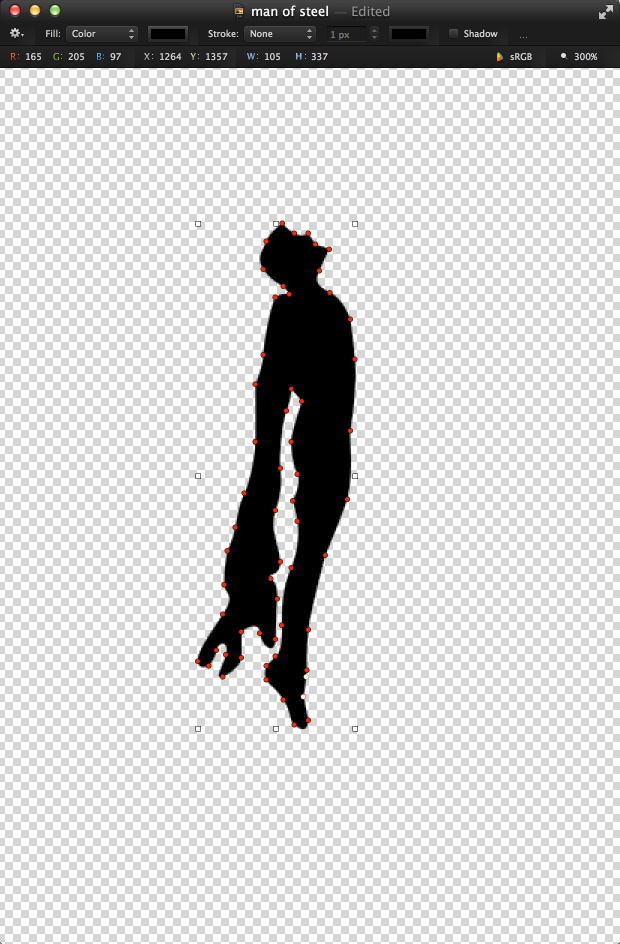 Passo 4
Preencha o background com azul escuro usando a Paint Bucket Tool (N). Troque a cor do super homem para branco.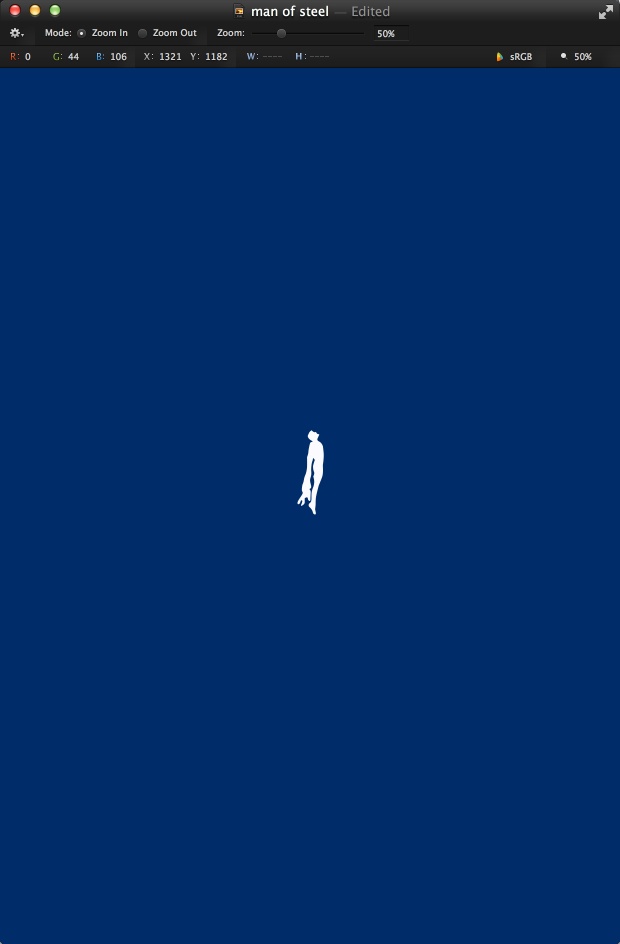 Passo 5
Usando a Rectangle Shape Tool crie 2 linhas como na imagem abaixo.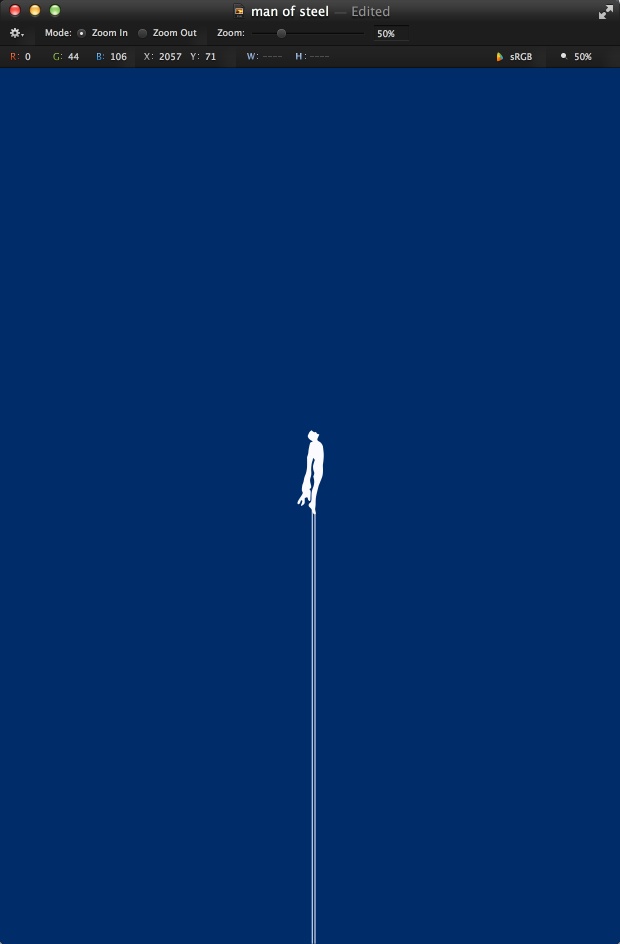 Passo 6
Adicione o texto. Se você notar o kerning do texto é meio maluco, troquei para 250%.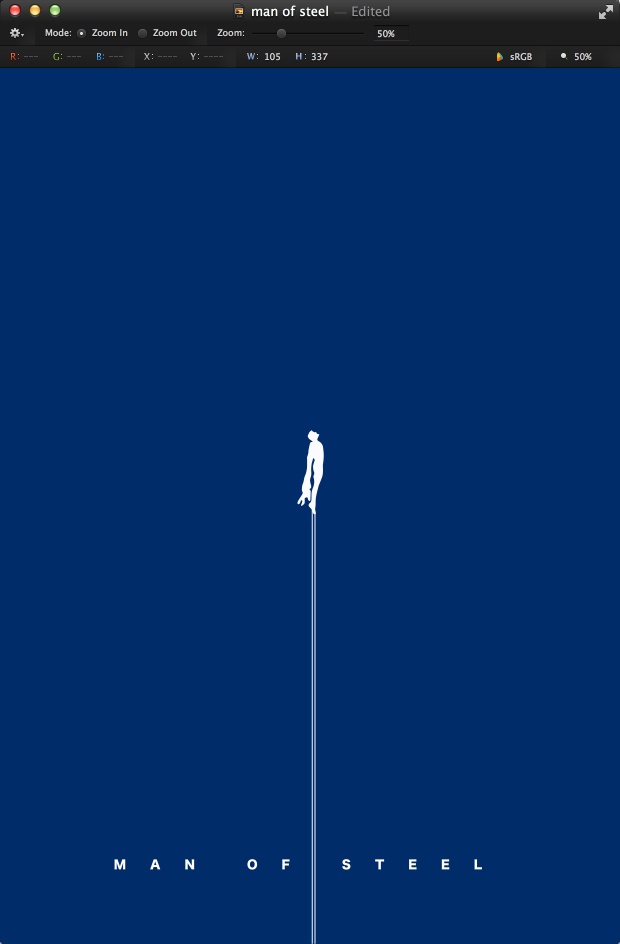 Passo 7
Com a rectangle shape tool, adicione outro retângulo sem cor e com branco no stroke. Selecione inside nas opções e use 50px em stroke width. A ideia é adicionar uma borda branca simples na composição.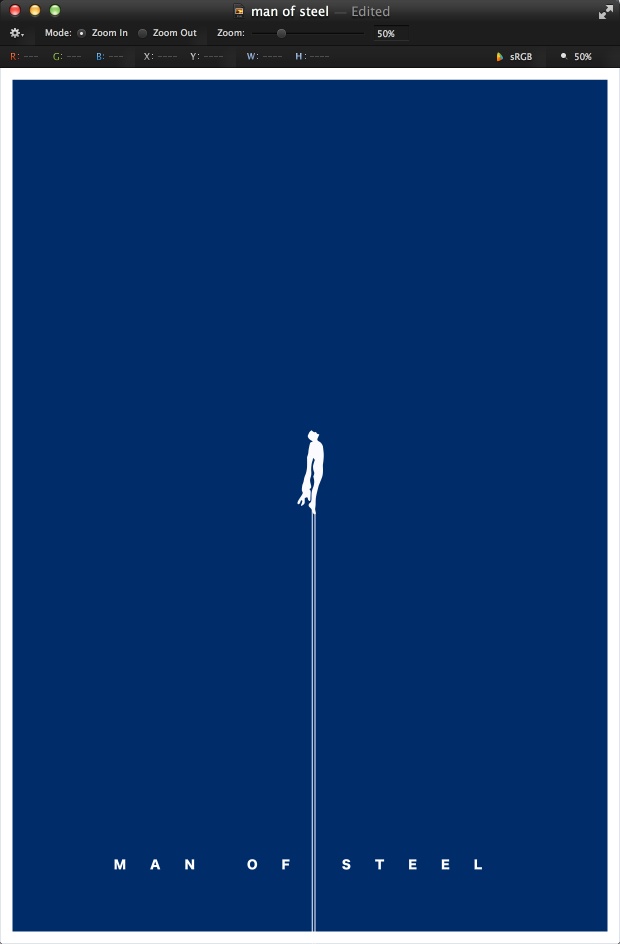 Passo 8
Esse passo não é realmente necessário. Eu prefiro a versão sem o efeito, mas você pode adicionar um visual vintage usando o novo Light Leak Effects do Pixelmator. Apenas selecione a cor do background e arraste para a composição. Eu usei Nebula com 100% em Amount e 65% em Sunniness.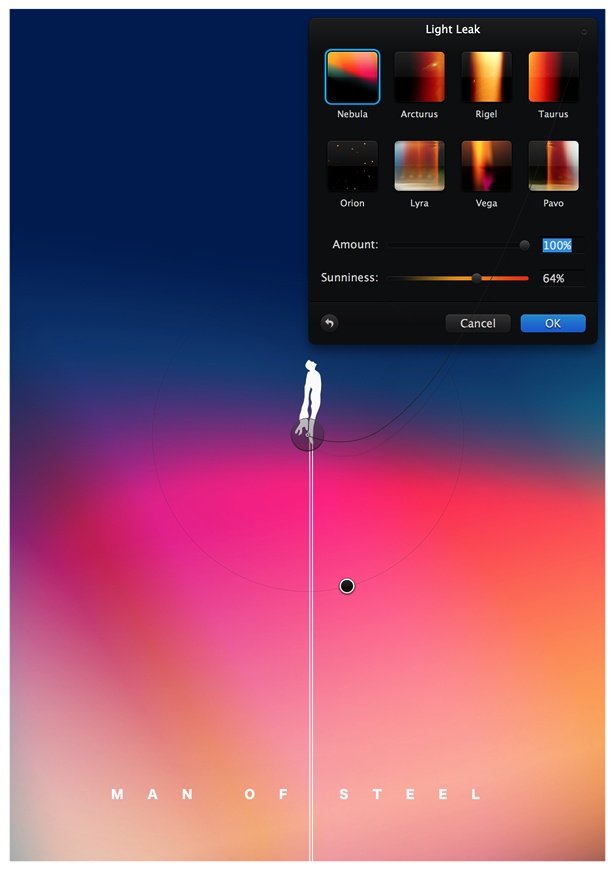 Conclusão
O poster está pronto. Foi um bom exercício para testar o novo Pixelmator. Também posso dizer que o Pixelmator está mais rápido que nunca, vale a pena conferir.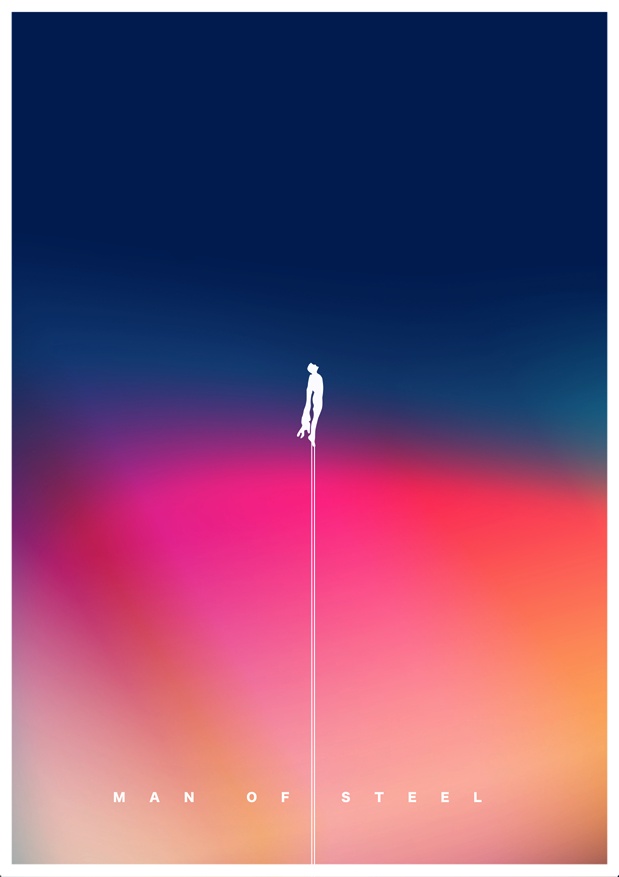 Aplicações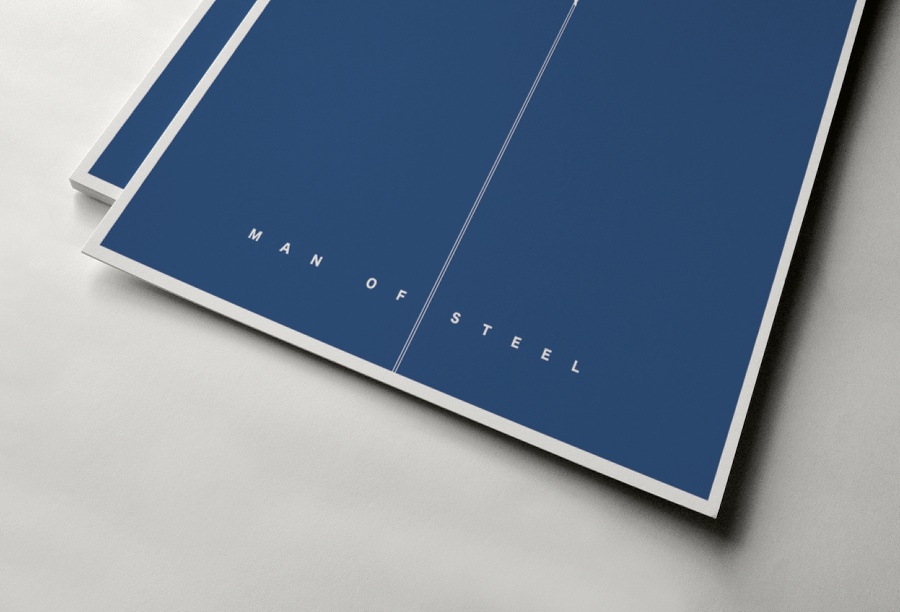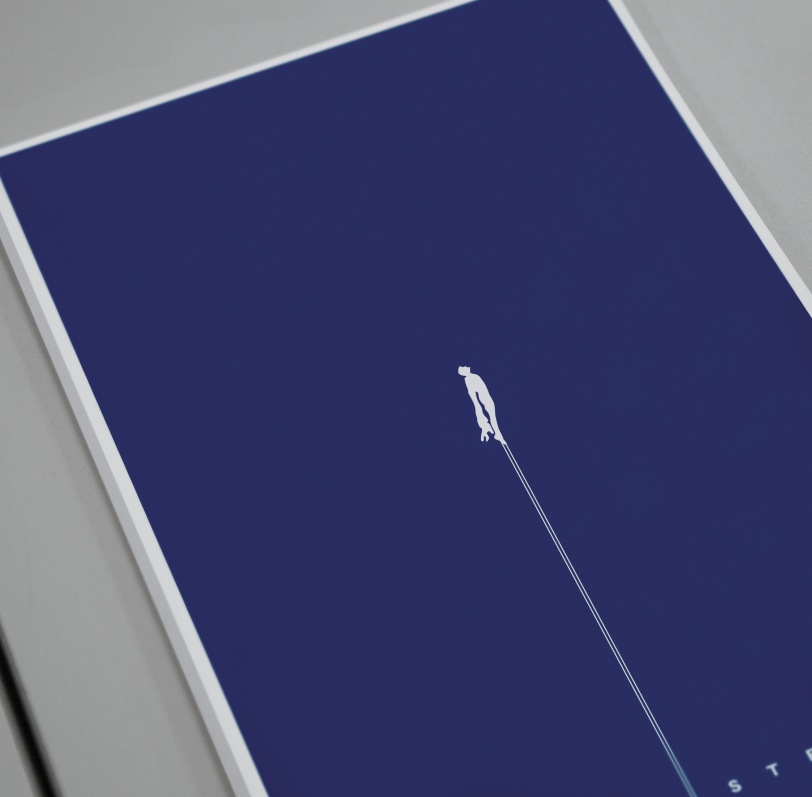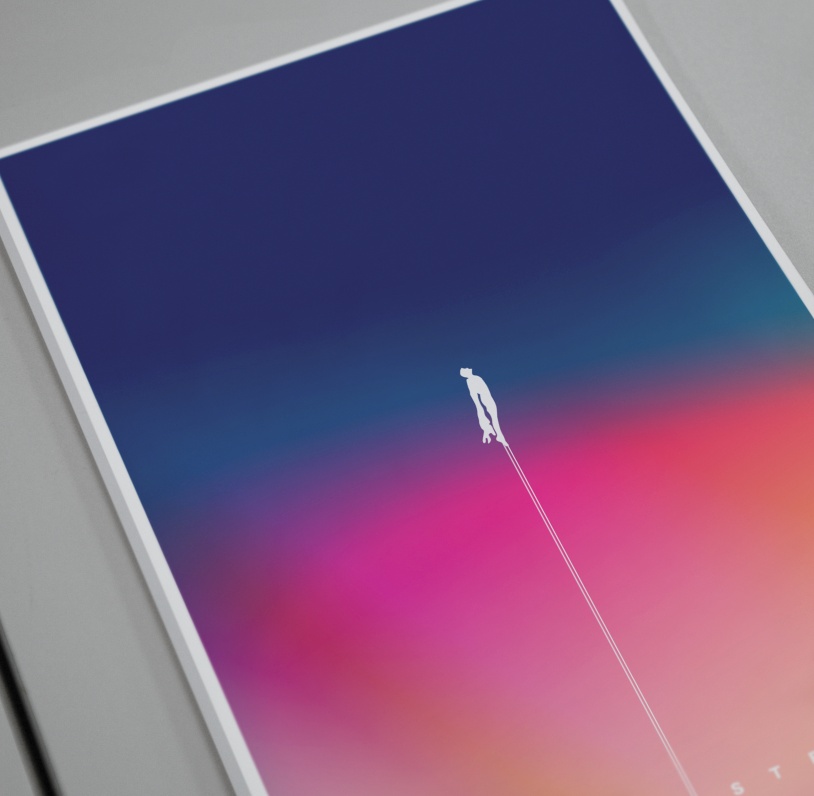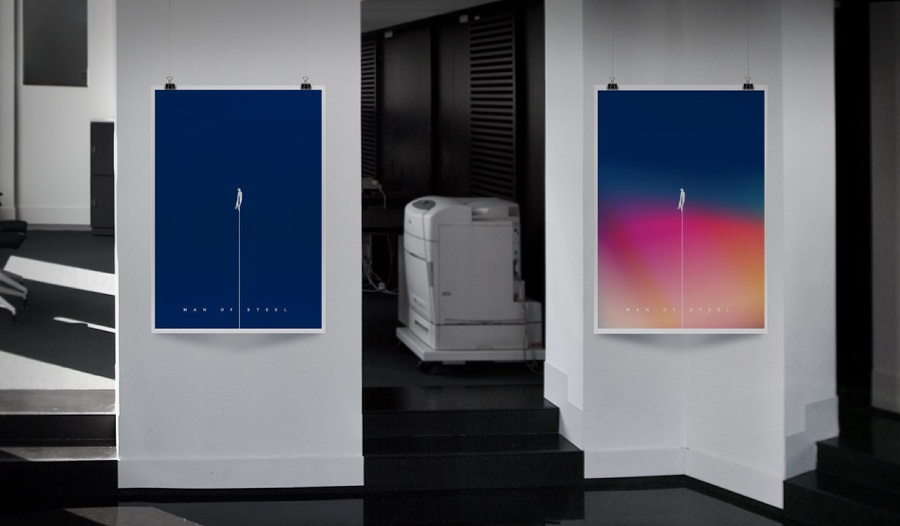 Download Arquivo Pixelmator
Clique aqui para fazer o download do arquivo Pixelmator usado no tutorial