Algumas semanas atrás eu postei uma arte que criei para um poster inspirado no filme O Homem de Aço. Usei o Pixelmator para fazer o projeto e muitas pessoas perguntaram como atingir o mesmo efeito usando o Photoshop. Como o Photoshop não tem os mesmos filtros Vintage que o Pixelmator agora tem, eu tentei simular o efeito usando brushes.
No tutorial de hoje eu vou mostrar para vocês como criar um background colorido usando o Photoshop. O processo todo é super simples. Um pré requisito é saber um pouco sobre teoria das cores para criar diferentes combinações.
Passo 1
Abra o Photoshop e crie um documento novo. Estou usando o tamanho 2880x1800 pixels. Depois disso preencha o background com preto.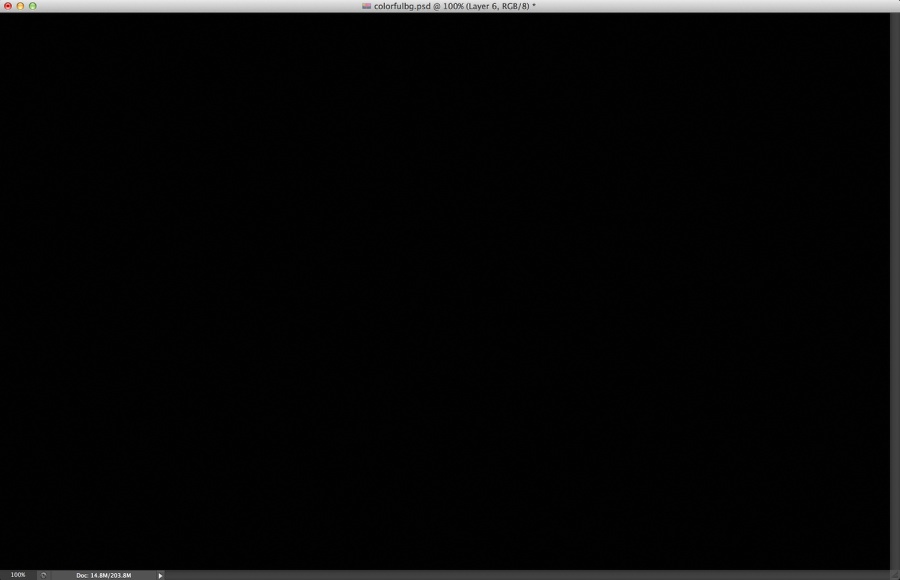 Passo 2
Crie um novo documento e com a Brush Tool (B) e um brush suave, pinte alguns pontos amarelos.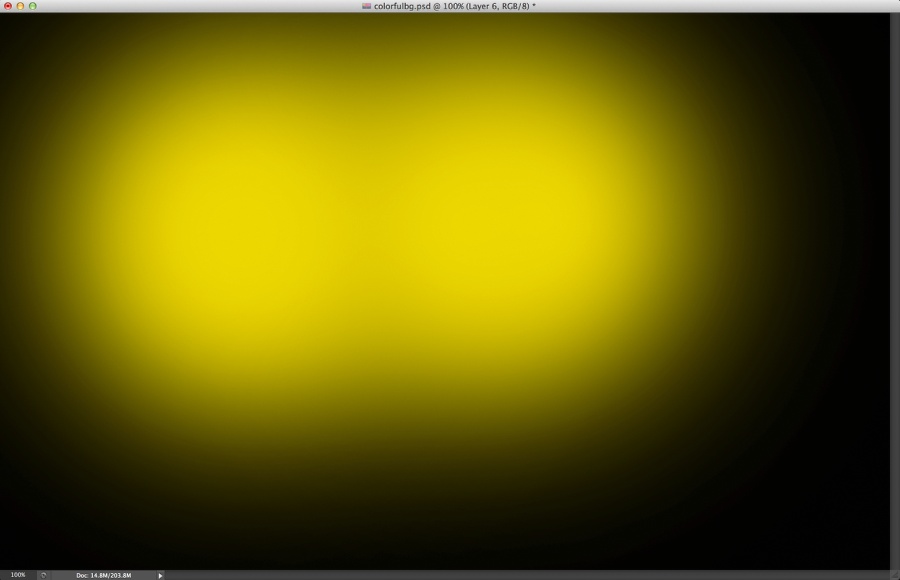 Passo 3
Adicione uma nova layer e ainda com a Brush Tool, pinte um ponto azul perto do amarelo.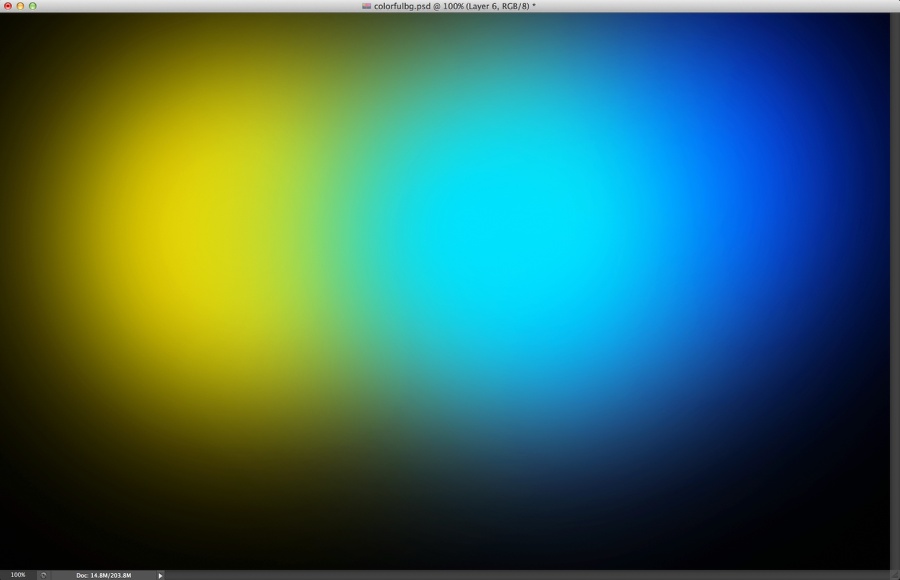 Passo 4
Adicione outra layer e agora pinte ponto vermelho. Use a imagem abaixo como referência.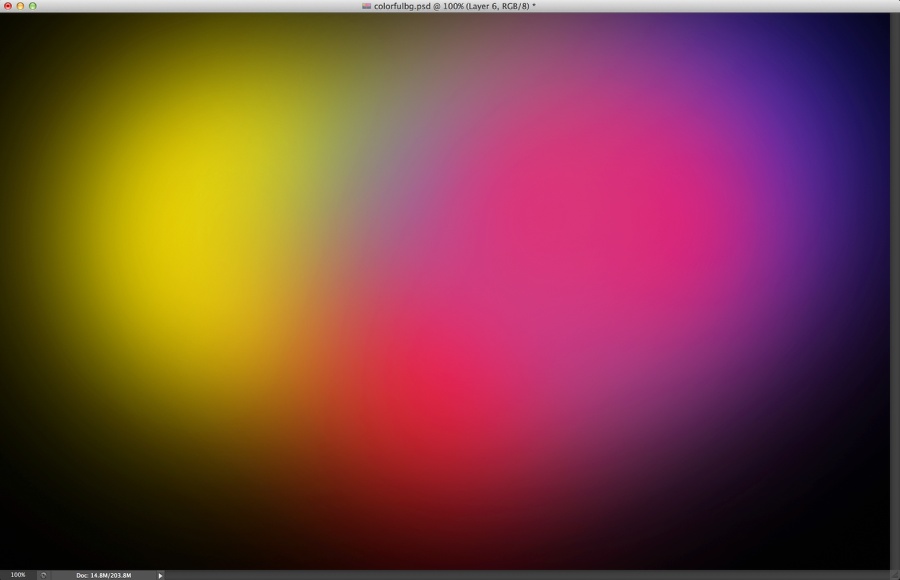 Passo 5
Selecione as 3 layers e as agrupe. Depois disso converta o grupo para Smart Objects, Layer>Smart Objects>Convert to Smart Objects. Depois vá até Edit>Transform>Warp. Deforme um pouco para que a transição das cores fique menos uniforme.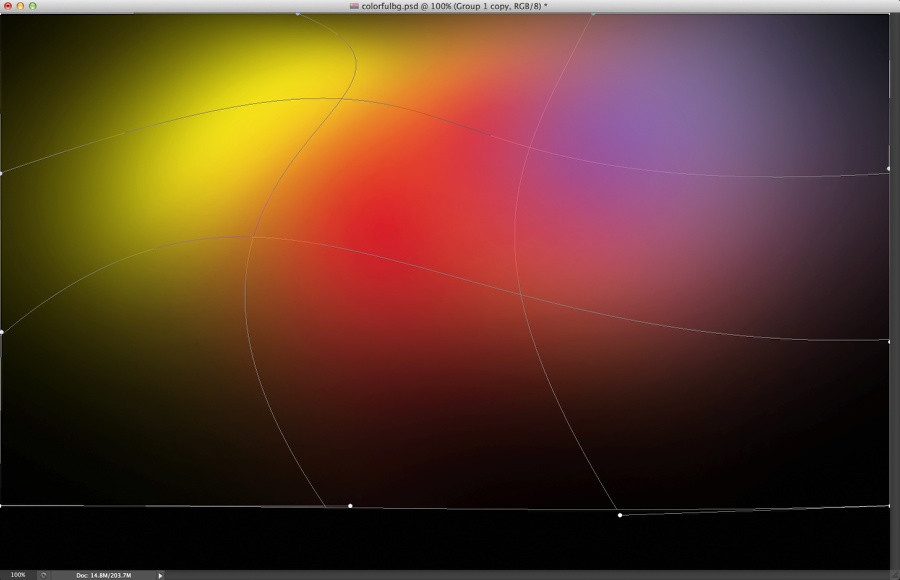 Passo 6
Agora redimensione a imagem, apenas na altura. Confira se as cores estão se misturando bem com o background, ou use a Eraser Tool (E) para suavizar as coisas. Vá até Image>Adjustments>Levels. Aumente Black and White Inputs para aumentar o contraste.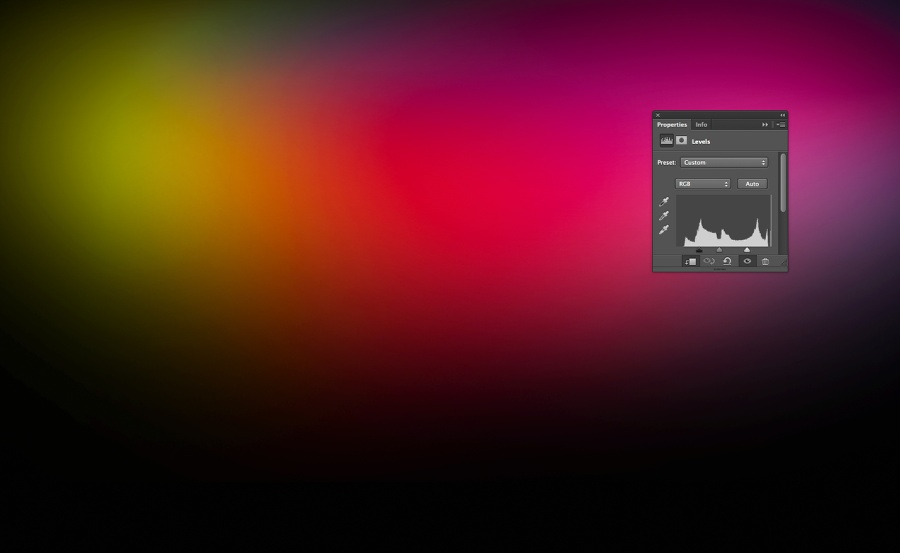 Passo 7
Duplique a layer com as cores e troque seu Blend Mode para Overlay.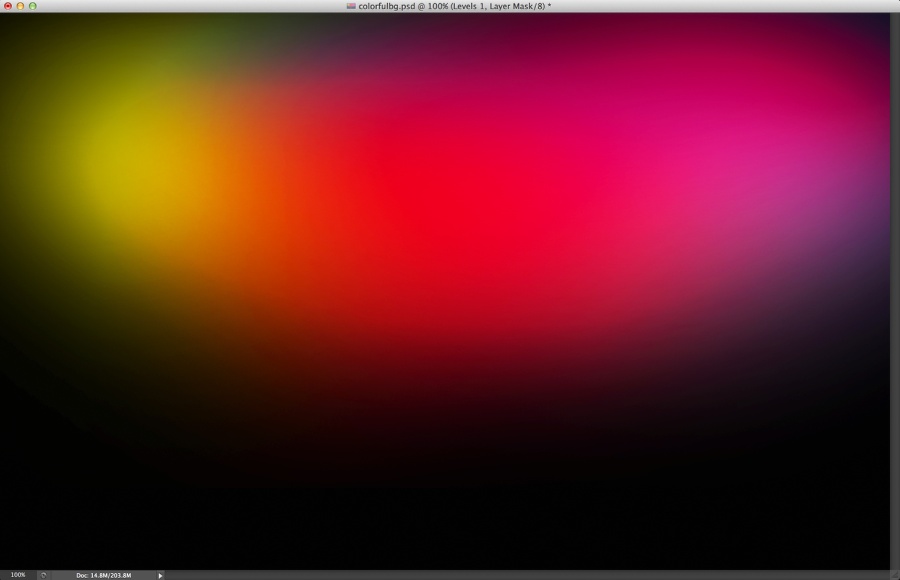 Passo 8
Troque a cor do background para azul escuro como na imagem abaixo.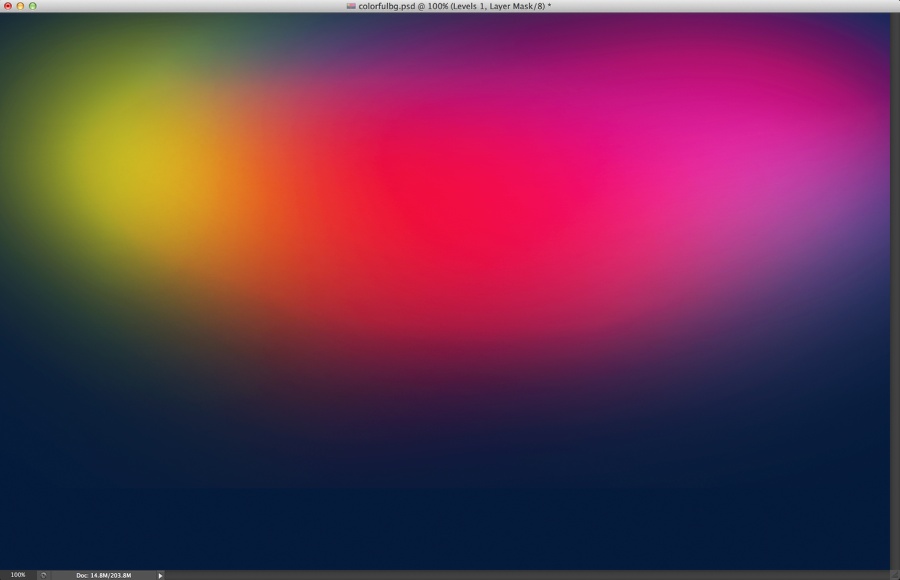 Conclusão
Adicione seu logo e a imagem está pronta. Existem várias maneiras de chegar nesse efeito, para mim essa é a mais fácil. Agora é com você. Lembre que o mais importante é se divertir durante o processo.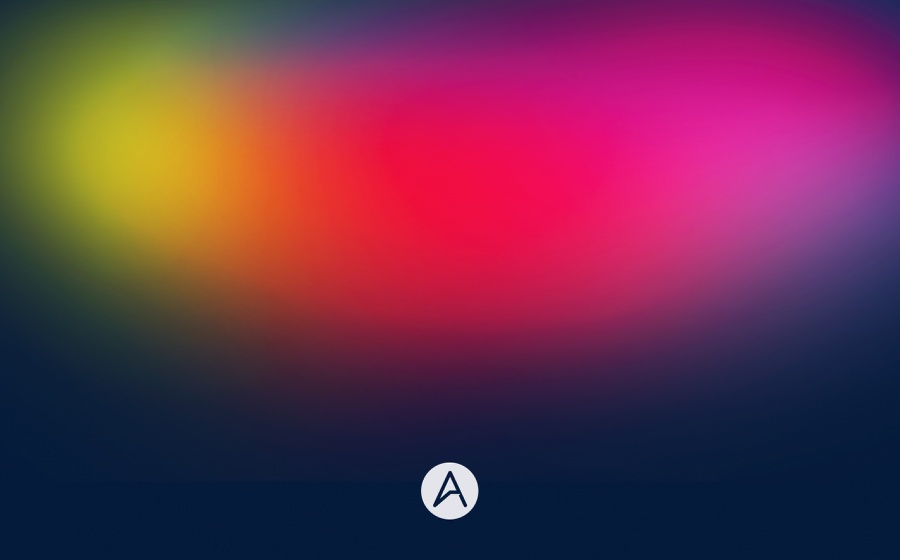 Download Arquivo Photoshop
Clique aqui para fazer o Download do arquivo Photoshop usado no tutorial