Ultimamente nós temos visto muitos gadgets e equipamentos para designers. São tantas coisas legais que poderíamos montar infinitos escritórios perfeitos! Toda semana montaremos um escritório perfeito e gostaríamos da ajuda de vocês. Que equipamentos deve ter o escritório perfeito?
Essa semana selecionamos muitos gadgets legais, vale a pena conferir. E lembrem de mandar suas sugestões via twitter: @paulogabriel - espero que gostem da seleção de hoje! Cheers. ;)
Modo Modular Desktop Organizer
Modo é único em sua habilidade de se adaptar a vários ambientes e guardar os mais variados objetos. Enquanto os organizadores tradicionais não oferecem flexibilidade, Modo é super customizável que vai deixar você guardar de tudo para melhor organizar sua mesa. Posicione os pinos de aluminio como quiser e você está pronto para organizar seu espaço. (at The Gadget Flow)
Level Wall Shelf
Prateleira Level Wall projetada pelo designer de Barcelona Roger Moliné. (at Like Cool)
E-Ink Digital Display Watch
A tecnologia E Ink usada no relógio mostra hora digital com um visual de papel eletrônico e pode ser lida instantaneamente e com clareza de qualquer ângulo. (at Think Geek)
Wooden Mechanical Pencil
Nada como desenhar com um lápis de madeira. O Tous Les Jours Wooden Mechanical Pencil é o melhor dos dois mundos, oferecendo uma ótima sensação tátil de madeira com a facilidade de uso de um lápis mecânico. (at The Gadget Flow)
Dropcam HD wireless video monitoring camera
Tranquilidade para sua casa e seu bebê com alertas mobile, visão noturna, two-way audio e offsite DVR. Setup rápido e fácil - streaming online seguro 720p HD video em 60 segundos. (at 7 Gadgets)
Heisenberg Hat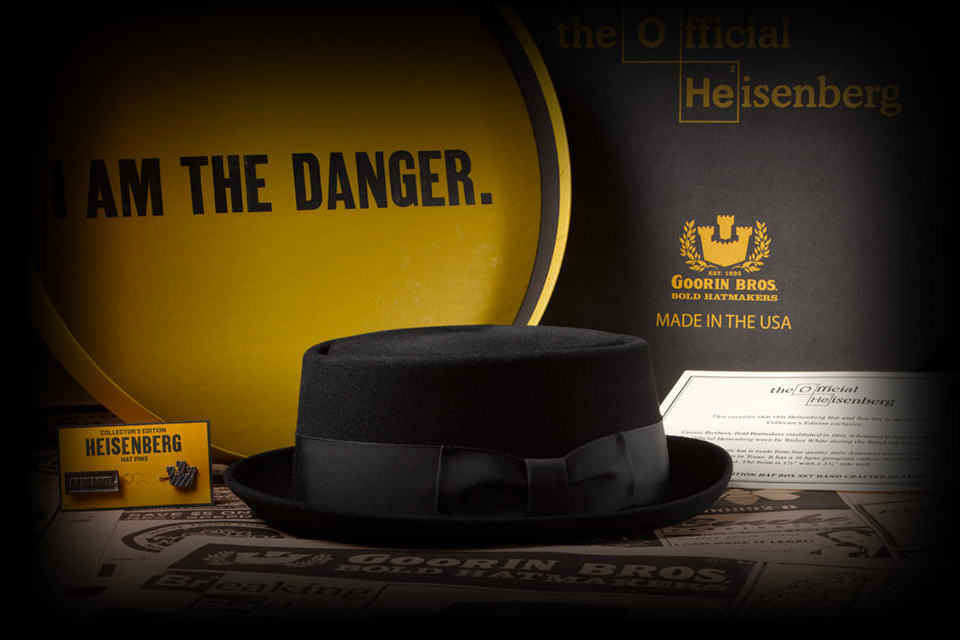 Os fãs de Breaking Bad estão se preparando para ver o que vai acontecer no próximo mês no episódio final da série. Dito isso, conheça o "The One Who Knocks", aka Walter White, aka Heisenberg, e seu signature pork-pie hat. (at Uncrate)
Ideias para seu Escritório
Seguem aqui algumas ideias para seu escritório! E lembrem de compartilhar com a gente o que mais gostariam de ver por aqui e se estão gostando das nossas ideias. Cheers!