Fazia um bom tempo que eu não brincava com texturas com água. Estava navegando pelo Behance e Pinterest quando vi alguns exemplos que me inspiraram a tentar algo e aprender um pouco mais sobre o filtro Displace do Photoshop.
No tutorial de hoje eu vou mostrar para vocês como criar um efeito aquático super legal usando uma textura de água e o filtro displace.
Passo 1
Abra o Photoshop e crie um documento novo. Estou usando 2880x1800 pixels. Depois disso preencha a layer do background com preto.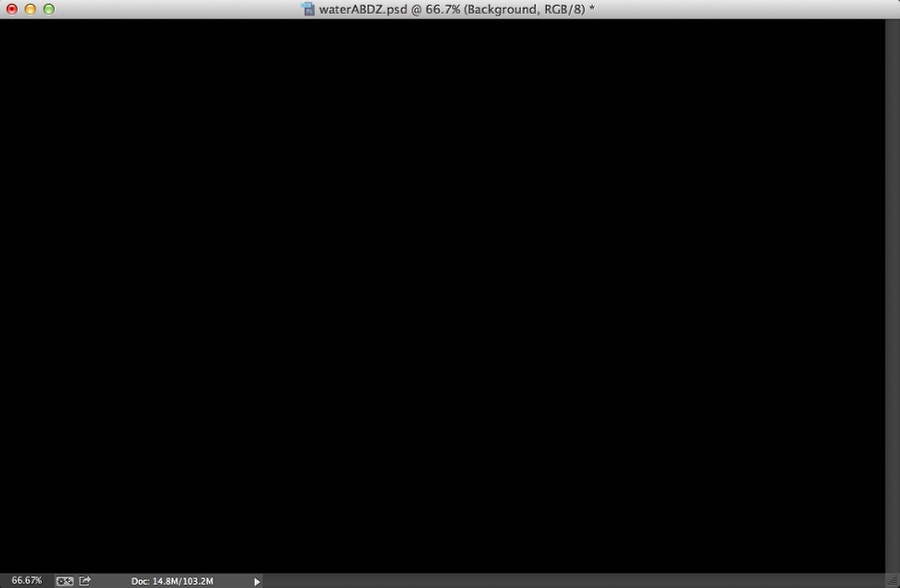 Passo 2
Nós vamos precisar de uma imagem de água e algumas ondulações. A imagem que estou usando é cortesia do Shutterstock, intitulada An image of a beautiful water background de Markus Gann. Depois mude a opacidade da layer para 60%.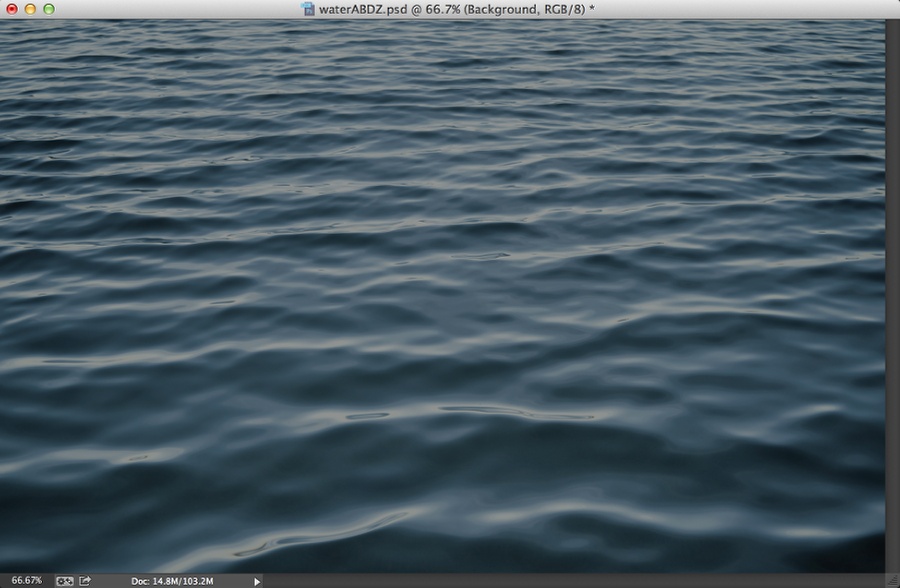 Passo 3
Vá até Layer>New Adjustment Layer>Hue and Saturation. Troque Hue para 0, Saturation para -71 e Lightness para 0.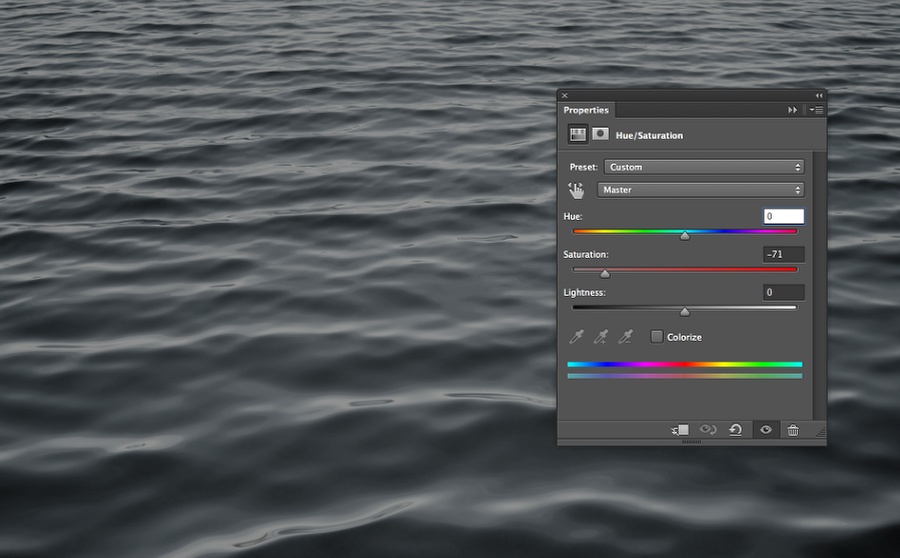 Passo 4
Vá até Layer>New Adjustment Layer>Levels. Use 0, 0.5 e 255 nos inputs.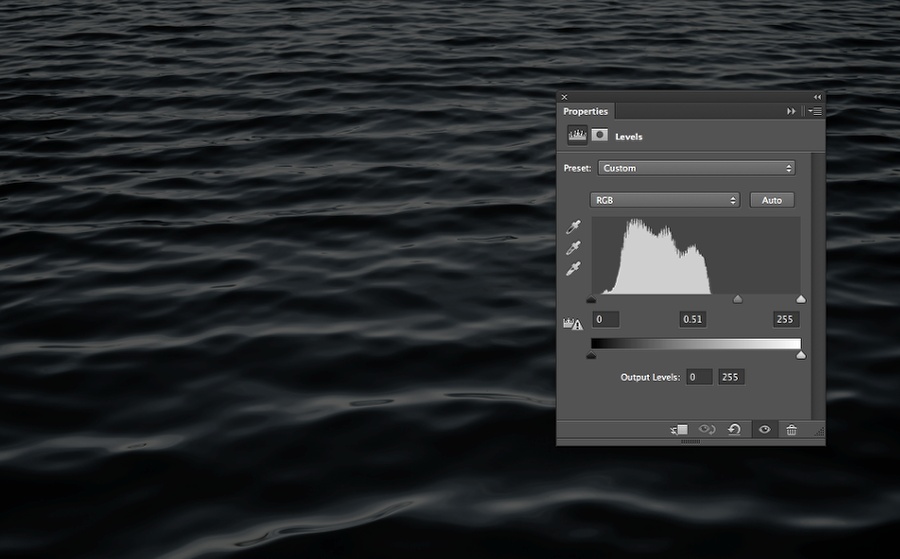 Passo 5
Vá até Layer>New Adjustment Layer>Brightness and Contrast. Use 0 em Brightness e -35 em Contrast.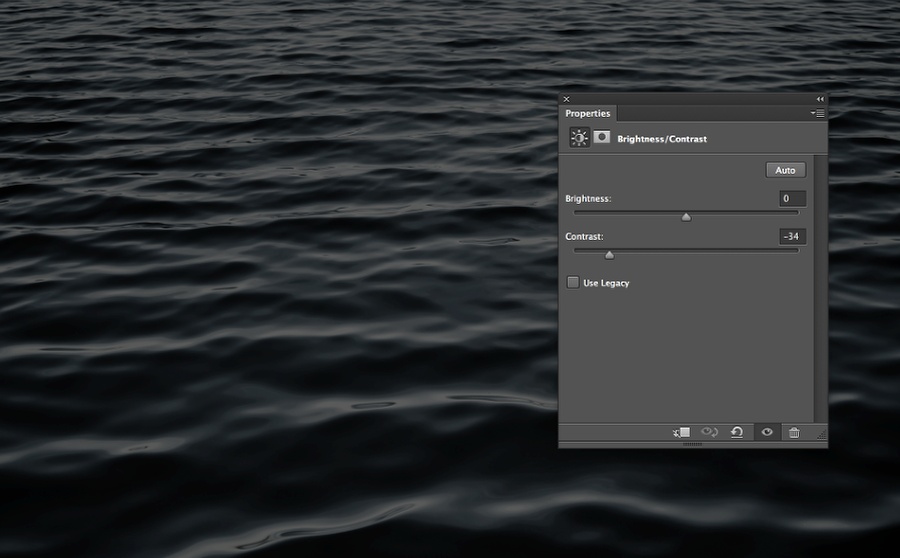 Passo 6
Adicione uma nova layer acima das outras, incluindo a dos ajustes. Preencha a layer com preto e troque o Blend Mode para Multiply. Com a Brush Tool (B) e um pincel suave e a cor branca, pinter o centro do canvas. A ideia é criar um efeito vignette legal. Depois disso salve esse documento com o nome Displace.psd.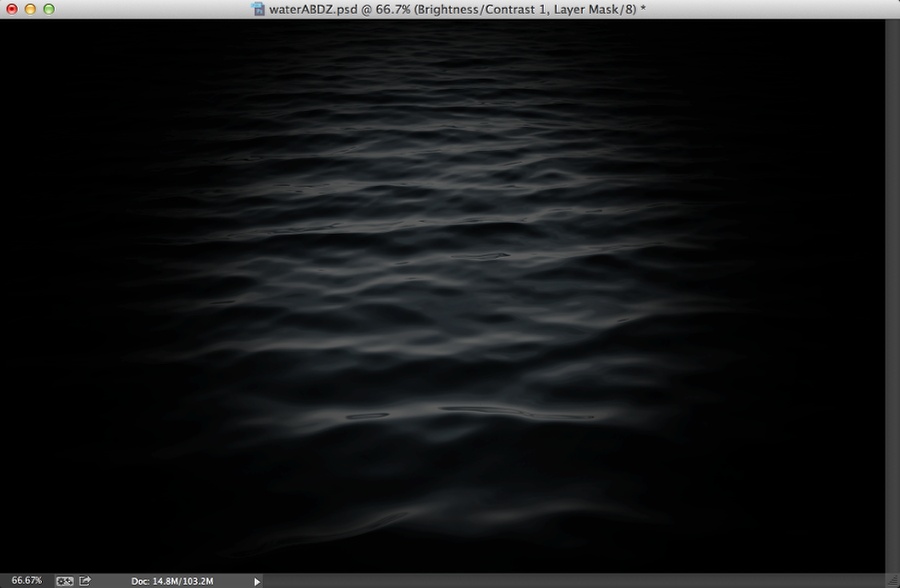 Passo 7
Adicione seu logo.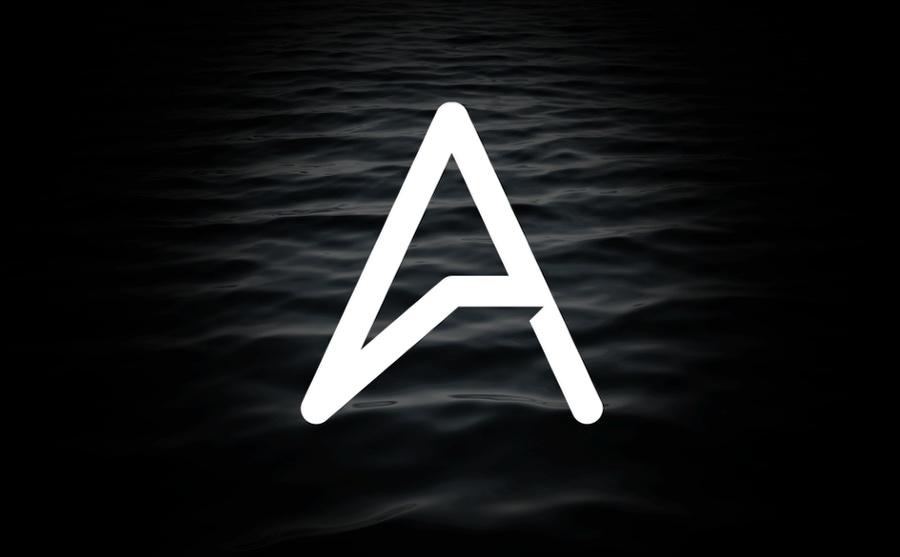 Passo 8
Selecione a layer do logo e vá até FIlter>Distort>Displace. Use os valores abaixo. Depois disso use o arquivo Displace.psd que salvou no passo 6.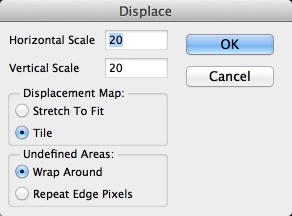 Passo 9
Esse é o resultado que terá até aqui. Os valores podem variar de acordo com a imagem que estiver usando no filtro Displace, então teste variações até chegar ao resultado que goste mais.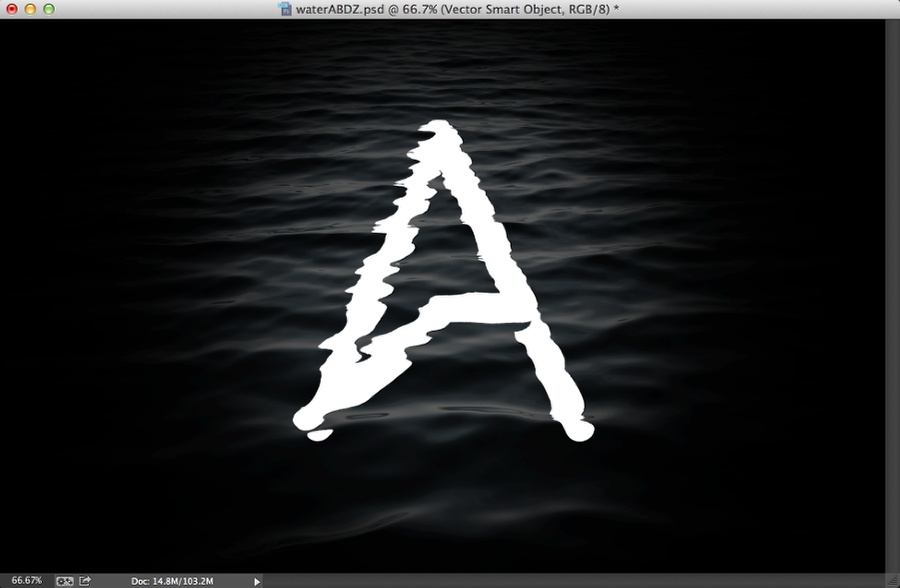 Passo 10
Vá até Filter>Blur>Gaussian Blur. Use 3 pixels em Radius. Você também pode aplicar um Tilt-Shift blur para deixar as margens borradas.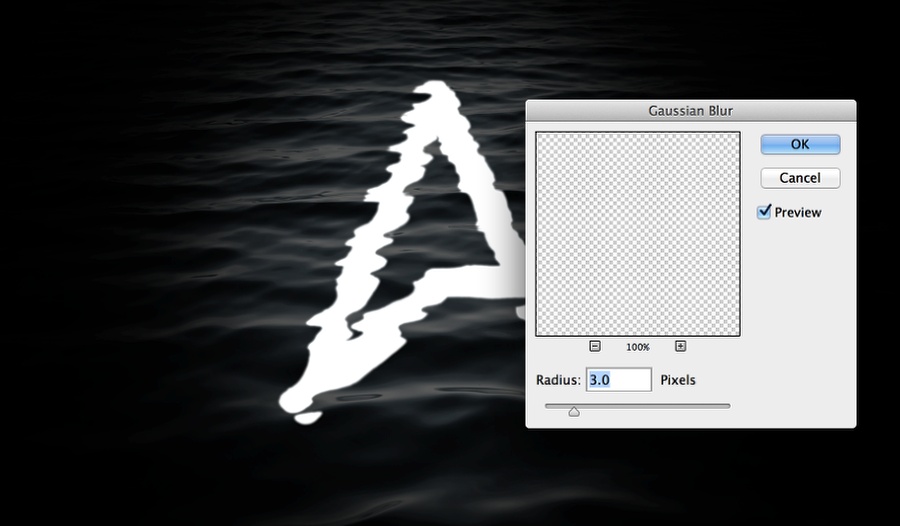 Passo 11
Adicione uma mask no símbolo e com a Brush Tool (B) e um pincel suave e a cor preta, pinte sobre as margens do símbolo, em cima e em baixo. A ideia é deixar essas áreas mais escuras, como se estivessem em baixo da água.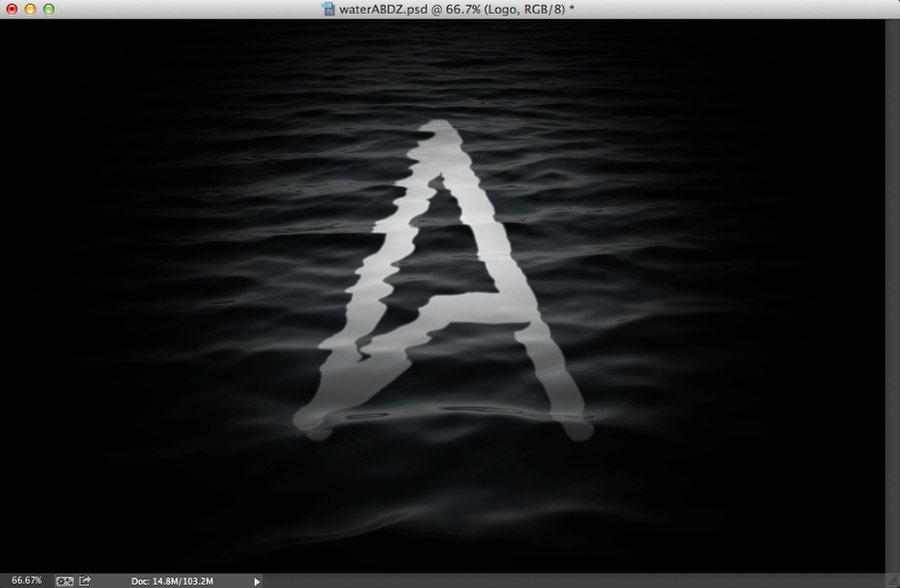 Conclusão
A última coisa a ser feita é duplicar a imagem original da água e a colocar no topo das outras layer. Depois mude o Blend Mode para Overlay e está pronto. O processo todo é super simples e o resultado é muito legal. Agora é com você!!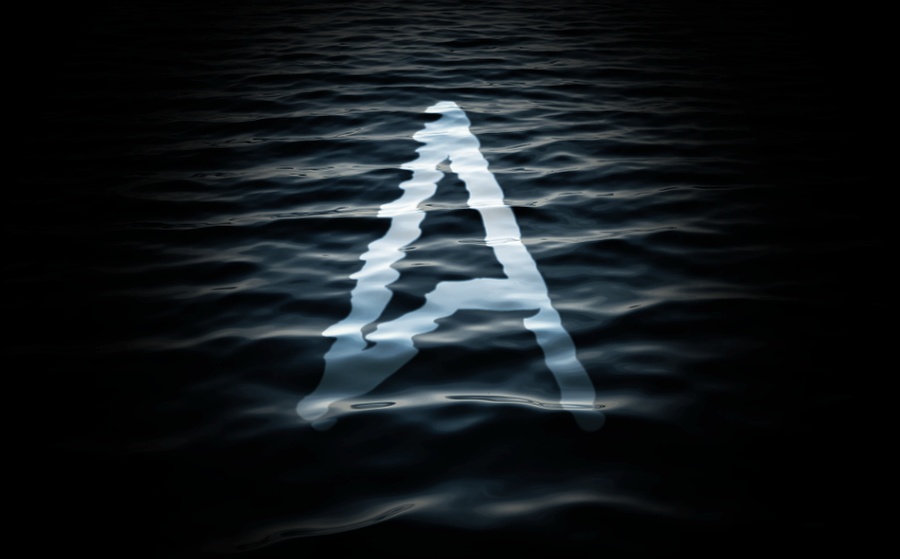 Download do Arquivo Photoshop